Gen Con 2023 Tournament Winner - Jarrett Messing's Impstorm (Deathspeaker Air/Fire)
Constructed
Last updated 8 days ago
2

2

2

2

3

6

6

7
1

2

2

4

4

4

5

7
1

4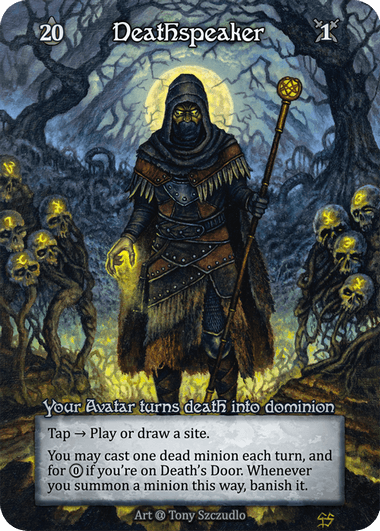 40 Spellbook / 20 Atlas

0% cost
0% resource

40% cost
42% resource

0% cost
0% resource

59% cost
57% resource
awesome tournament report on the primer, thanks for sharing. did any cards underperform that you want to change up?
The only card that stood out was Chaos Twister. I had the opportunity to play it only once, so my thoughts on its usefulness are still untested.
That said, it's a four-cost target-anywhere removal spell. You get almost the whole mat unless you're targeting a voidwalker, and the more board presence they have the more likely it will be a 2-for-1.
do you play chaos twister's "site it lands on" as the site it initially lands on OR the site it comes to rest on?